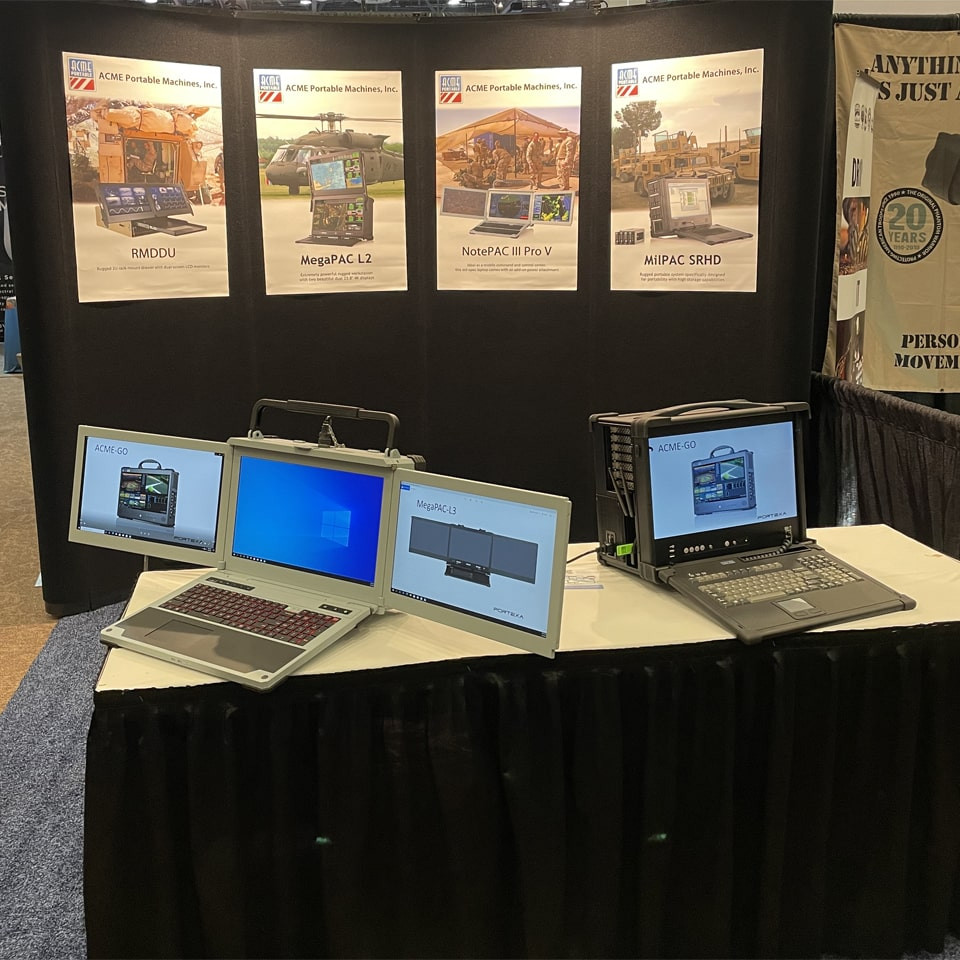 ACME Portable would like to thank everyone for visiting us at Global Force 2023. We hope everyone here had a great time at the show, and here are the systems we had on display at Global Force:
NotePAC III Pro V - Triple Screen Rugged Laptop, Easy to Deploy and Transport
FlexPAC - Standard Size Powerful Portable Workstation, Extremely Configurable
Not seeing what you're looking for?
All Products - ACME Portable has over 25 years of experience designing and manufacturing portable computing solutions. If you have any questions about a standard product or custom requirements, please reach out to our sales team today.